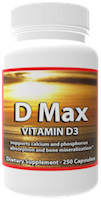 The classical function of Vitamin D, in which calcitriol (the active form of Vitamin D) stimulates "Vitamin D receptors" (VDR) in the intestines to facilitate mineral balance and skeletal maintenance, has been known for many years.
With the discovery of vitamin D receptors in other various tissues though out the body . . .

there has been increased recognition of some non-classical biological functions of vitamin D, such as regulation of cellular proliferation, differentiation, apoptosis, and innate and adaptive immunity.
Researchers are now investigating the role these non classical functions may play in cancer, diabetes, hypertension, cardiovascular, and autoimmune and dermatological diseases.
All the various forms of Vitamin D (Vitamin D2, Vitamin D3, calcidiol and calcitriol) require special proteins (Vitamin D Binding Proteins aka VBD) that have the ability to bind to and transport vitamin D (and its metabolites) between skin, liver and kidney, and then on to the various target tissues.
DBP aka gc-globulin (group-specific component), is a protein that is encoded (in humans) by the GC gene.
DBP belong to the albumin gene family, together with human serum albumin and alpha-fetoprotein. It is a multifunctional protein found in plasma, ascitic fluid, cerebrospinal fluid and on the surface of many cell types.
The major proportion of vitamin D in blood is bound to DBP.
While it is best known for its vitamin D binding properties, DBP may have roles in other biological processes as well.
Vitamin D Status

Regardless of if Vitamin D3 (a pre-homone called cholecalciferol) is produced in the skin or ingested in the diet, it is biologically inert, requiring two successive hydroxylations to become biologically active:

first in the liver on (carbon 25) to form 25-hydroxyvitamin D [25(OH)D]
(a pro-hormone named calcifediol aka calcidiol)
then in the kidneys (on carbon 1) to form 1,25-dihydroxyvitamin D [1,25(OH)(2)D],
which is the biologically active form of vitamin D (a hormone named calcitriol)

With the identification of 25(OH)D and 1,25(OH)(2)D, methods were developed to
measure these metabolites in the circulation.

1,25(OH)D3 is the biologically active form of vitamin D,
however its measurement is NOT an ideal indicator for vitamin D status
25(OH)D turns out to be a MUCH better barometer for vitamin D status.
The only way to determine if a person is vitamin D deficient or sufficient
is to measure their circulating level of 25(OH)D.
Most experts agree that:

a level of <20 ng/mL is considered to be vitamin D deficiency
a level of 21-29 ng/mL is considered to be insufficient.
A level >30 ng/ml is considered to be a healthful level for all
children and adults to maintain throughout the year.
Vitamin D3 and Bone Health
Since its discovery in 1920, Vitamin D has been linked to bone health.

Vitamin D helps support normal blood levels of calcium and phosphorus.

aids in the absorption of calcium

targets Vitamin D receptor sites in the small intestine
dramatically increases the uptake of calcium.

regulates the remodeling of bone

interacts with the parathyroid glands
controls bone resorption and serum calcium levels.

increases reabsorption of phosphate by the renal tubules
stimulates the production of Vitamin K-dependent proteins (VKDP's),
which (when activated by Vitamin K) shuttle calcium ions:

FROM where they should NOT be:

heart valves
arterial linings
kidneys

TO where they SHOULD be:
Vitamin D and Cardiovascular Health
Atherosclerosis

2018 Vitamin D status in coronary artery disease: association with IL-35 and TGF-β and disease severity
Rasa F, Naderi N, Eftekhar E, Mansoori E, Rahimzadeh M. ndocr Metab Immune Disord Drug Targets. 2018 Apr 25. doi: 10.2174/1871530318666180426101756

81 patients were divided into single (n= 20), double (n=20) and triple (n=20) vessel disease groups and compared to no vessel disease (No VD) group (n=21). Interleukin (IL) -35 and TGF-β were measured using ELISA. Vitamin D was measured using Electrochemiluminescence assay.
The results suggested that, although decreased TGF-β and IL-35 plasma levels correlate positively with decreased vitamin D levels and negatively with severity of CAD, only TGF-β has a significant association with vitamin D deficiency in CAD patients. It seems that the anti-atherosclerotic effect of vitamin D is at least partly attributed to the up-regulation of anti-inflammatory cytokines especially TGF-β.
Vitamin D and Dental Health
2018 Vitamin D Deficiency in Patients with Aggressive Periodontitis
Anbarcioglu E, Kirtiloglu T, Ozturk A, Kolbakir F, Ac?kgoz G, Colak R. Oral Dis. 2018 Aug 31. doi: 10.1111/odi.12968
Vitamin D deficiency is linked to several infectious and inflammatory conditions, including periodontal disease.
This study evaluated the association between vitamin D concentration and periodontal disease, both Aggressive (AgP) and chronic (CP) periodontitis.
Researchers suggest that gven the high prevalence of vitamin D deficiency in AgP patients, vitamin D deficiency may be a potential risk factor for AgP.
Vitamin D and Multiple Sclerosis
Michael Holick, MD, PhD is the director of the Vitamin D Research Lab at Boston University Medical Center, and is considered by many to be the nation's leading authority on vitamin D.

according to Hollick:

"It's been well-known that if you live at a higher latitude, where there's less sun exposure, you're at a higher risk of developing MS", Conversely, if you live in a sunny climate where vitamin D Vitamins can be easily absorbed year-round from sunlight for your first 10 years, it imprints on you a decreased MS risk that can last a lifetime"
Vitamin D3 and Diabetes

The relationship between Vitamin D deficiency and diabetes is a widely researched subject. Studies through out the world have been conducted on animal, infant and adult subjects.
2018 A double blind randomized clinical trial to investigate the effect of vitamin D supplementation on metabolic and hepato-renal markers in type 2 diabetes and obesity
Safarpour P, Vafa MR, Amiri F, Janani L et al. Med J Islam Repub Iran. 2018 Apr 28;32:34. doi: 10.14196/mjiri.32.34. eCollection 2018.
According to the recent studies, vitamin D deficiency has been correlated with progress in type 2 Diabetes and Metabolic Syndrome.
This clinical trial study assessed the effect of vitamin D supplementation on glucose and lipid profiles, blood pressure, and biomarkers of liver and kidney in type 2 diabetic patients
90 patients with type 2 diabetes and serum 25-Hydroxy vitamin D levels of less than 30 ng/ml were recruited from "Besat Diabetes Clinic" in Rasht, North of Iran. The subjects took 50000 IU vitamin D supplements or placebo for 8 weeks. The resaearchers assessed the levels of serum 25 (OH) vitamin D, glucose and lipid profiles, oxidative and inflammatory indices, liver and kidney biomarkers, blood pressure, and sun exposure time, physical activity before and after intervention, and compared them between cases and controls
The Rearchers concluded that weekly supplementation with 50000 IU vitamin D for 8 weeks may be effective by improving HbA1C and lipid profile in type 2 diabetes mellitus.
Vitamin D and Cancer
It is believed that vitamin D and its metabolites, play an important part in the regulation of genes involved in cell growth, differentiation and proliferation.
These important properties have prompted researchers to investigate if there is a link between vitamin D deficiency and cancer.
Laboratory, animal, and epidemiologic studies have looked at the relationship between vitamin D deficiency and cancer. Clinical studies have focused on the four most common cancers:
Breast

Prostate

Colon

Skin
Vitamin D3 and Obesity
Have you ever wondered why some people can eat all they want and not get fat, while others are constantly battling extra pounds? Could the answer have to do with vitamin D and calcium status?
This question is the subject of vast research. Researchers are looking for a link between Vitamin D deficiency and obesity.
Other Products available from: NHS Global Distributors, Inc.